RFID Smart Cart
Smart Cart is real-time processing equipment for library management with RFID technology.
It is scanning books through antenna array and realizes the functions of check-in, inventory, locating, lost book finding etc.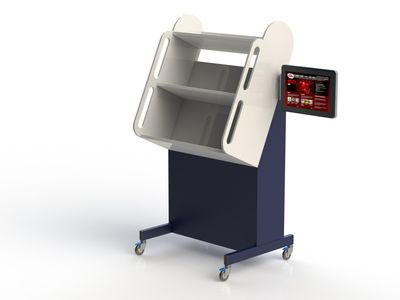 Classic Display Trolley
With easily adjustable shelves and sturdy castors, this book trolley can be used as a mini shelving system that can be moved around in the library where needed.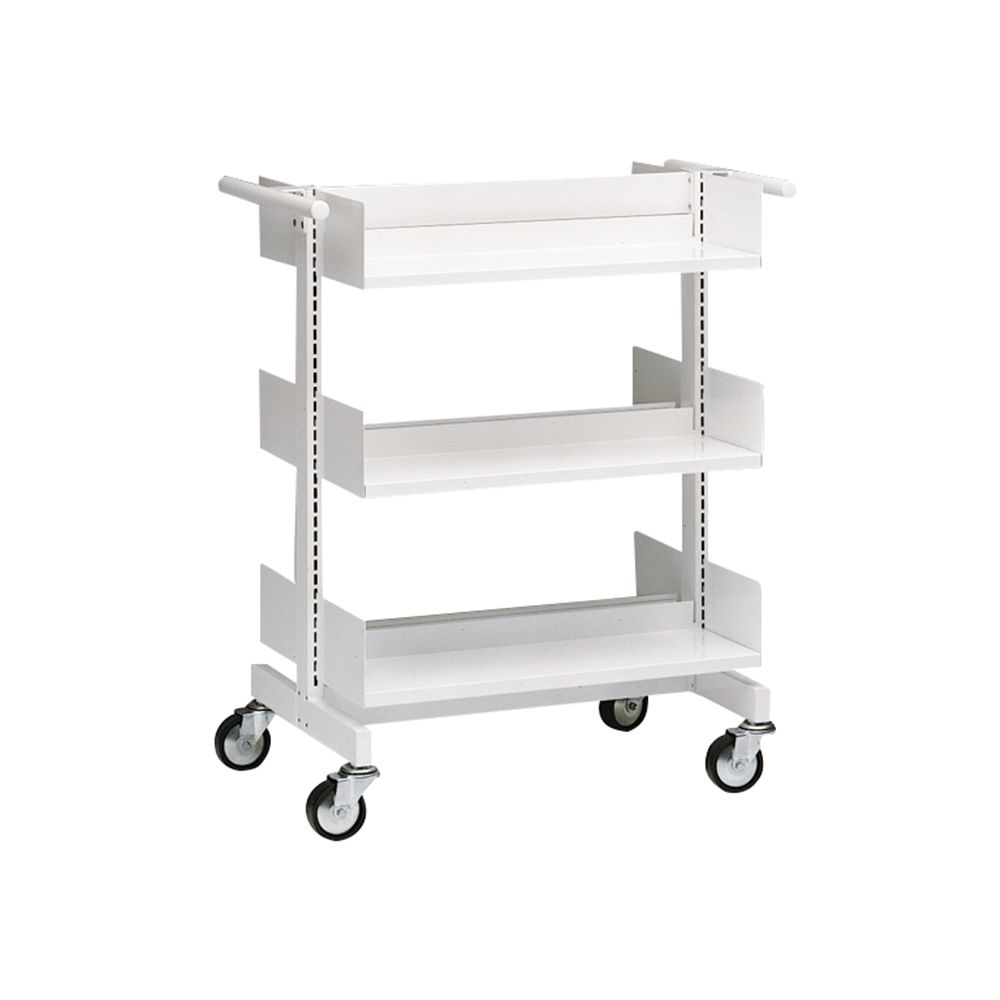 Classic Solid Wood Truck
Standard width double-faced, solid wood, display shelf book truck. Constructed of premium solid oak. Two sloping shelves and one flat bottom shelf.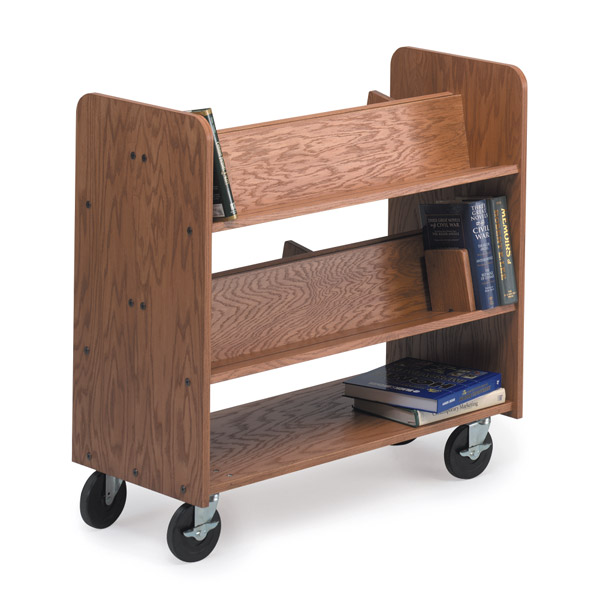 Forward-Facing Trolley
Designed to provide a good overview of the books you want to manage. The frame is designed to provide an easy-grip for people of all heights.